Bawell Platinum water ionizer detoxifies and cleanses your body with millions of antioxidants ions in Allentown, Pennsylvania For Sale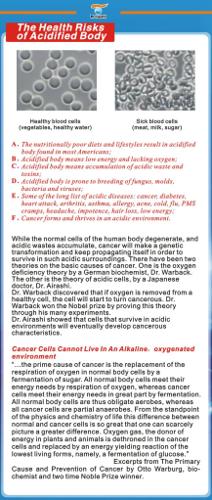 Price: $39
Seller:
Type: Furniture, For Sale - Private.

BAWELL PLATINUM WATER IONIZER
WWW.BAWELLWATERIONIZERS.COM
1-800-771-xxxx
This Bawell Platinum Water Ionizer is brand new and features the ability to produce Alkaline, Purified, and Acid water via its built in electrolysis and filter devices. You control what type of water is produced by simply pressing the button located on the front of the device, requiring no complicated programming or start-up cycle, this machine is fully automated in that it produces automatically the water type selected. You may produce 3 pre programmed types of Alkaline water (for drinking/internal use), purified water, and 2 levels of Acidic water (for external use). There is an additional compartment for adding microelements (food additives,vitamins, medicine,etc). If activiated water will also flow through this compartment to incorporate its contents into the water. Replacement filters can be purchased for $39.99 from the Bawell company website:
WWW.BAWELLWATERIONIZERS.COM
Why Buy the Bawell Platinum Water Ionizer?
Low filter cost.
Lifetime Warranty
60 Day 100% Money Back Satisfaction Guarantee
Economical to operate: 12 cups of filtered Bawell Ionized water will cost you only 1 cent!
Easy 5 minute installation.
Dont spend thousands of dollars on an overpriced Water Ionizer when you can purchase a model which is better at half the price or less because it is not sold in Multilevel Marketing Format of in high commision sale structure formats! Compare this Bawell Platinum brand water Ionizer to the other Brands and you will see that it possess superior features and produces the exact same water for a fraction of the price! The Bawell brand also features the best warranty of all the brands! Not to mention replacement filters for the Bawell Platinum brand water ionizer are only $49.99 and each filter is good for xxxx Gallons of filtered water! Buy the Bawell Platinum water ionizer which carries a Lifetime Warranty incase any repair is ever needed. Bawell brand water Ionizers are also extremely simple to operate and install and best of all they are maintenance free!
The Bawell Platinum water ionizer possess 7 solid platinum plates which go through a 5 second reverse self-cleaning with each start up and shut off to ensure your water is electrolyzed to your utmost satisfaction. The Bawell water Ionizer requires no maintenance or replacement save the one touch filter which requires replacement after xxxx gallons of filtered water. At a use of 20 liters filtered water or 5 gallons filtered water per day the filters will require replacement once every 10-12 months.
Benefits of Bawell electrolyzed Alkaline water after Electrolysis has at least the 3 following properties:
Bawell Electrolyzed Alkaline water contains affluent alkaline dissolvable beneficial minerals such as calcium, magnesium, potassium, sodium, etc. While simultaneously removing harmful contaminants such as lead, acid, arsenic and other heavy metals. The molecular structure of Bawell electrolyzed water molecule clusters are composed of 5-7 water molecules as opposed to the 12-15 water molecules found in ordinary city municipal water.
Since electrolyzed water molecules are smaller in size they are able to penetrate into and out of the body's cells more easily than the larger 12-15 molecule chains. Thus drinking electrolyzed alkaline water results in accelerated and more complete re-hydration of the body.
Drinking Electrolyzed Alkaline water reduces the amount of free radicals present in the body.
Installation:
The Bawell Platinum water Ionizer comes with all parts and accessories needed for a successful installation:
You may set the machine on the kitchen counter and connect it to your faucet spout with the faucet adapter in the left of the photo below or connected the machine below the sink to the water line and place the machine on the countertop.
The Bawell Platinum Model Features:
Ability to Connect Directly to Kitchen Faucet or to Water Line Undersink. Place the machine on the countertop in both cases.
Lifetime Warranty with 60 Day 100% Money Back Satisfaction Guarantee
Touchscreen LCD Controls
Voice Indication
7 solid titanium platinum coated plates: 144 Square Inches Total Surface Area
SMPS Power System: 180 Watts
PH Range: 3.0 to 11.0 Pre-Programmed; 2.0 to 12.0 Capable
ORP Range: +600.00 to -800.00
Water Flow Rate: 1 gallon every 30 seconds on all settings
Stain Resistant
Dimensions in Inches: Length: 11.8" Height: 15.2" Width: 6.2"
Cleaning: Automatic Reverse Cleaning every Startup and Shutdown
Internal Dual Filtration Technology (Filters Included)
Reprogrammable with 4 different power settings for a total of 32 different water levels.
8 Pre Programmed levels:
Weak Alkaline
Medium Alkaline
Strong Alkaline
Ultra Strong Alkaline
Purified Water
Weak Acidic
Medium Acidic
Strong Acidic
Bawell Water Ionizers have been constructed from the finest materials with superior attention to detail to ensure a quality and long lasting product. This is why all Bawell Water Ionizers are covered by a Lifetime Warranty.
Buy the Bawell Platinum water ionizer model xxxx

Brown Sectional
Mattress Mart & Furniture 185 N Front st, Columbia Pa 17512 Mon-Wed 10am-6pm Thurs-Sat 10am-7pm CALL 717-992-9451...
Price: $1,399


Queen Sleigh Bed Frame
-Made with selected veneers and hardwood solids -Warm dark brown finish -Antique bronze colored hardware Mattress...
Price: $275


Price: $600


Queen Size Panel Bed Frame
Comes with Headboard Foot board Rails Mattress Mart & Furniture 185 N Front st, Columbia Pa 17512 Mon-Wed 10am-6pm...
Price: $350


Little Girls Bedroom Set
Mattress Mart & Furniture 185 N Front st, Columbia Pa 17512 Mon-Wed 10am-6pm Thurs-Sat 10am-7pm CALL 717-992-9451...
Price: $1,799